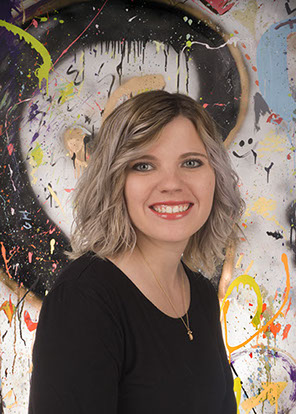 Email: margray@valdosta.edu
Website:
Instagram:
Artist Bio:
Kyndol Ennis is an art student at Valdosta State University where she is pursuing her Bachelors of Fine Arts Degree. Ennis creates multi-media works that relate to her early life of growing up on a farm. Nature shows up through her use of floral design, landscapes, color and composition. She captures these details through her use of rough textures in metals and photography. After graduation, Kyndol will continue work in graphic design as a freelance artist. Planning to study in the South as it continues to nourish her creativity.
Artist Bio:
Growing up on a farm in South Georgia instinctively informs the works I create. The rural environment informs my research as I instruct the viewer to go beyond first impressions and dig deeper to see the beauty I find in the old decayed or simplistic landscapes. My work presents the rough textures that I encounter and put forth in metals and paper. I use texture to symbolize how life is full of hardships that everyone goes through. Then, the beauty of nature is shown through floral design elements. These design elements are used to show how a relationship with Christ can not only soften the hardships but also create something beautiful within yourself.
1 Samuel 16:7
For the Lord does not see as man sees; for man looks on the outward appearance, but the Lord looks at the heart.
Creek
Digital Photograph
20" x 30"
2017
Rise
Digital Photograph
20" x 30"
2017
Schwinn
Digital Photograph
20" x 30"
2017